In an exciting project, 916 Advertising successfully completed a brochure design for Cochin Smart Mission Limited. Our team meticulously crafted a visually captivating and informative brochure that effectively communicated Cochin Smart Mission's vision and initiatives. The collaboration between 916 Advertising and Cochin Smart Mission was seamless, with clear communication and a shared commitment to excellence. The end result was a professional and impactful brochure that showcased Cochin Smart Mission's accomplishments and future plans. It was a fulfilling experience to contribute to Cochin Smart Mission's communication materials and support their mission to transform Cochin into a smart and sustainable city.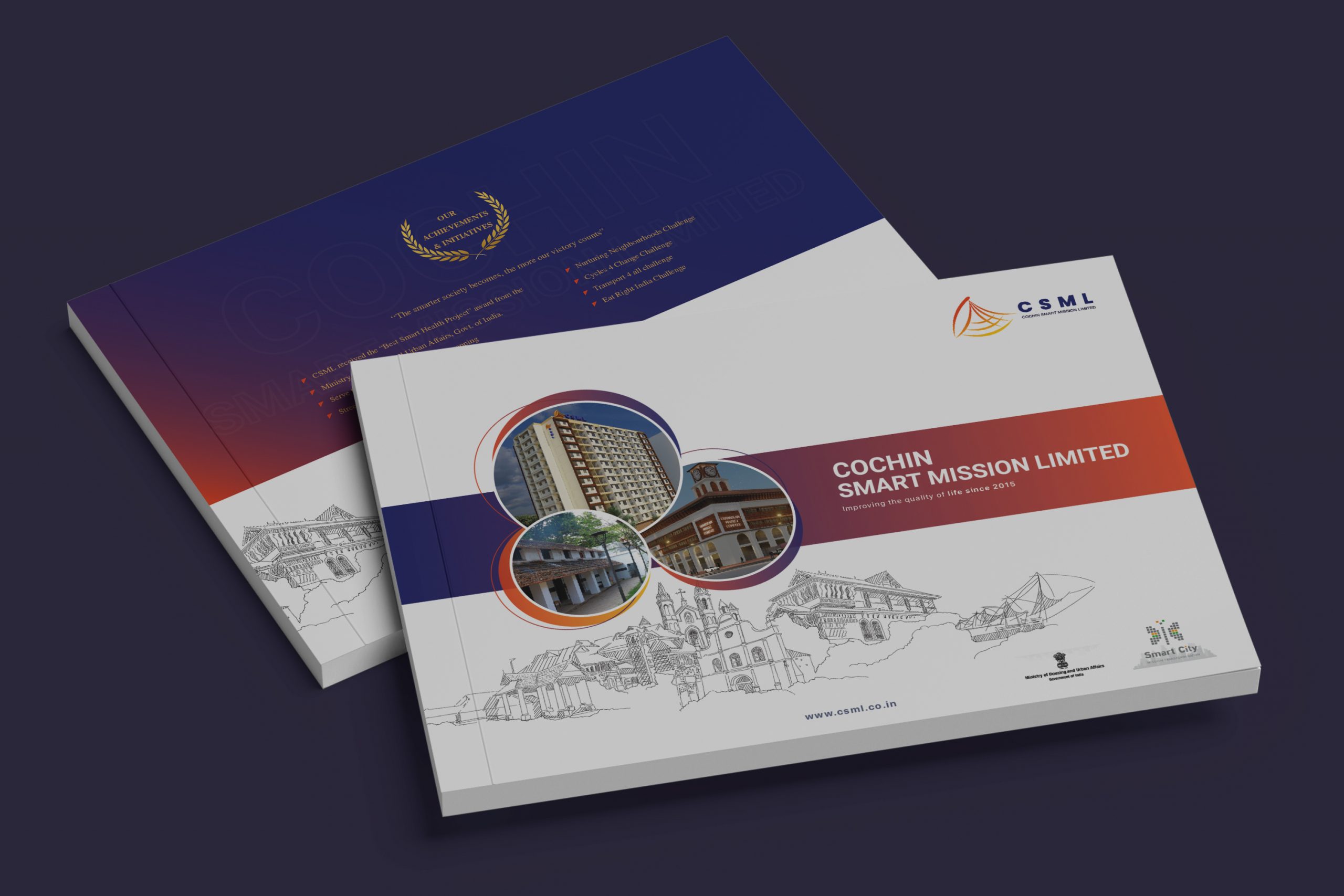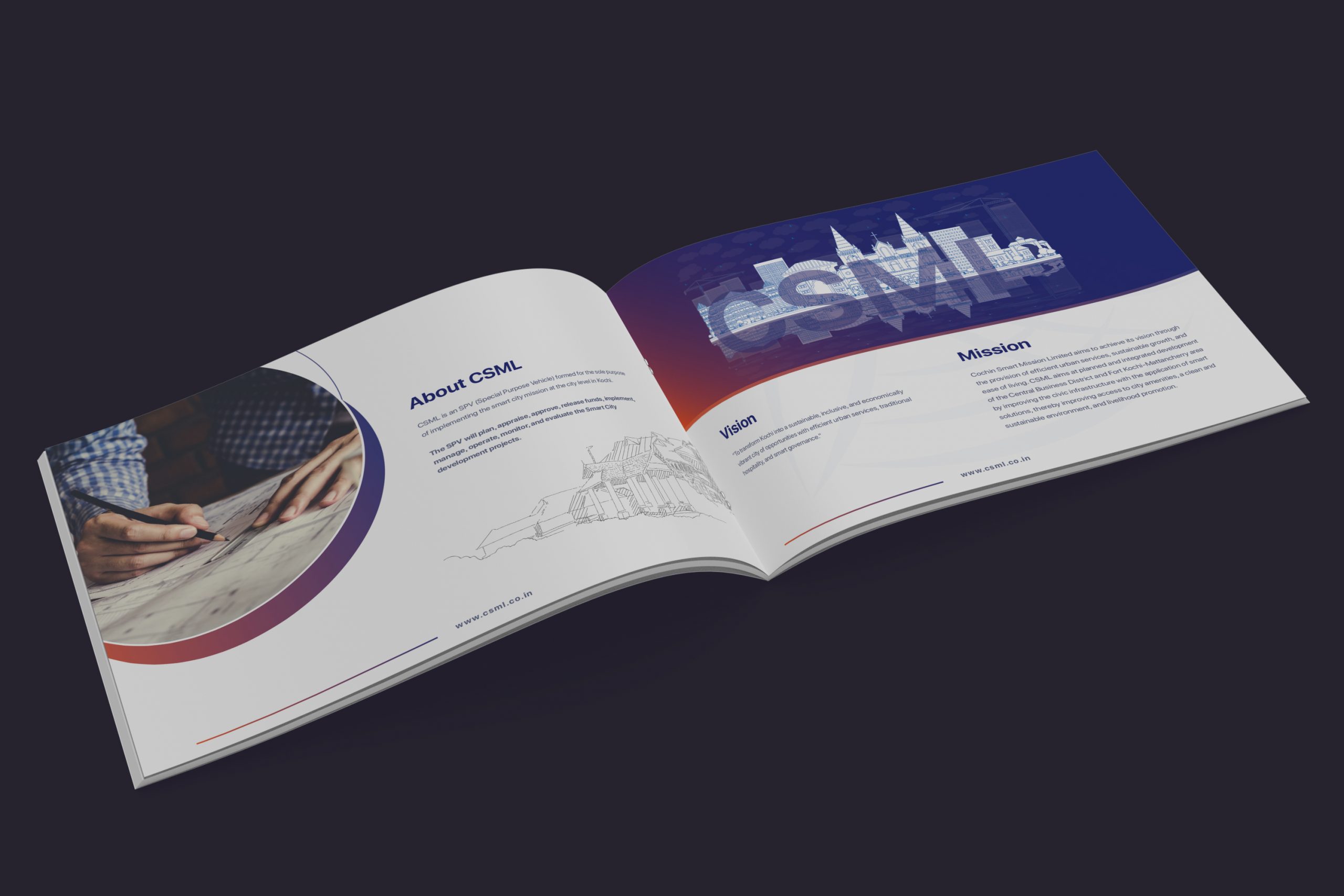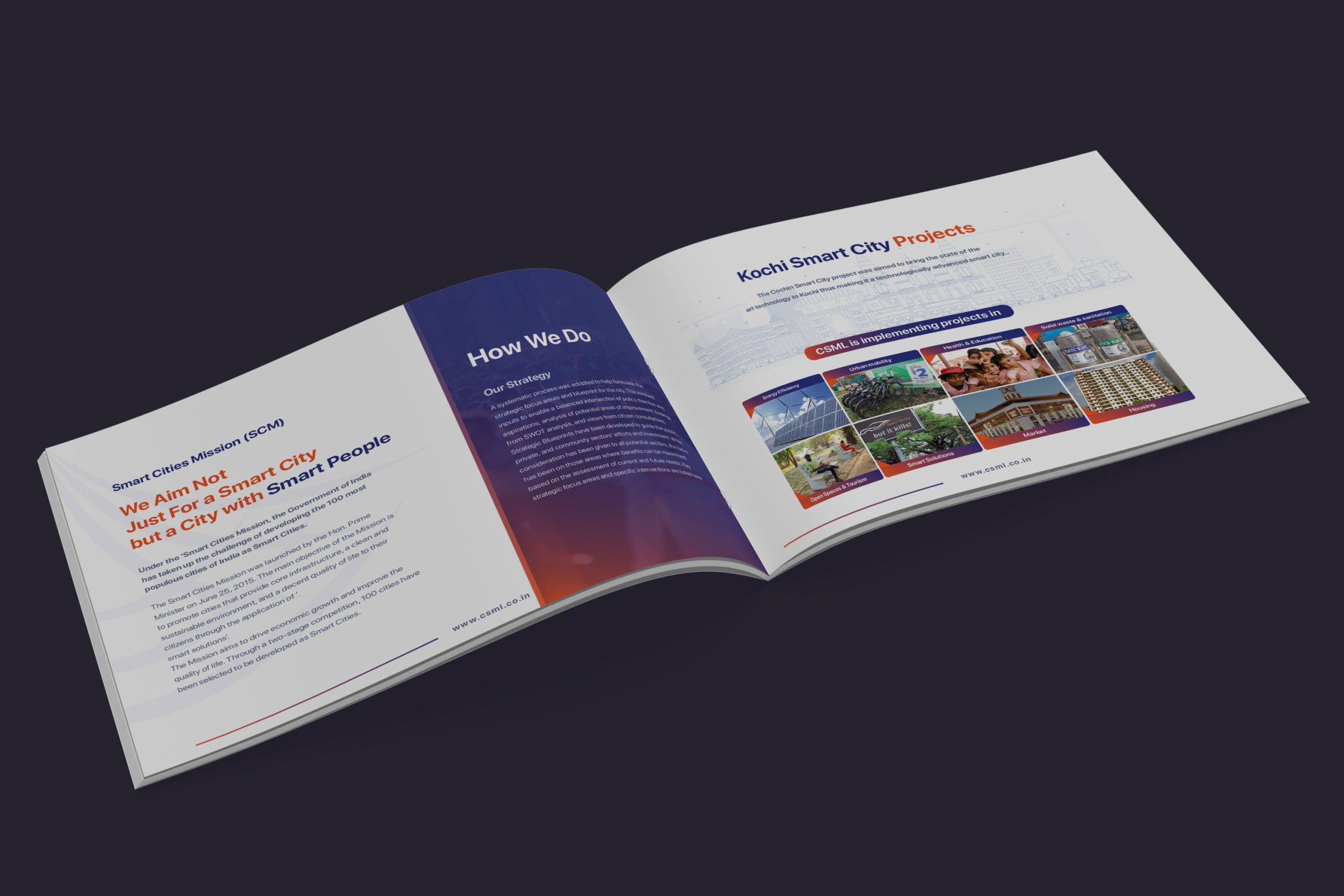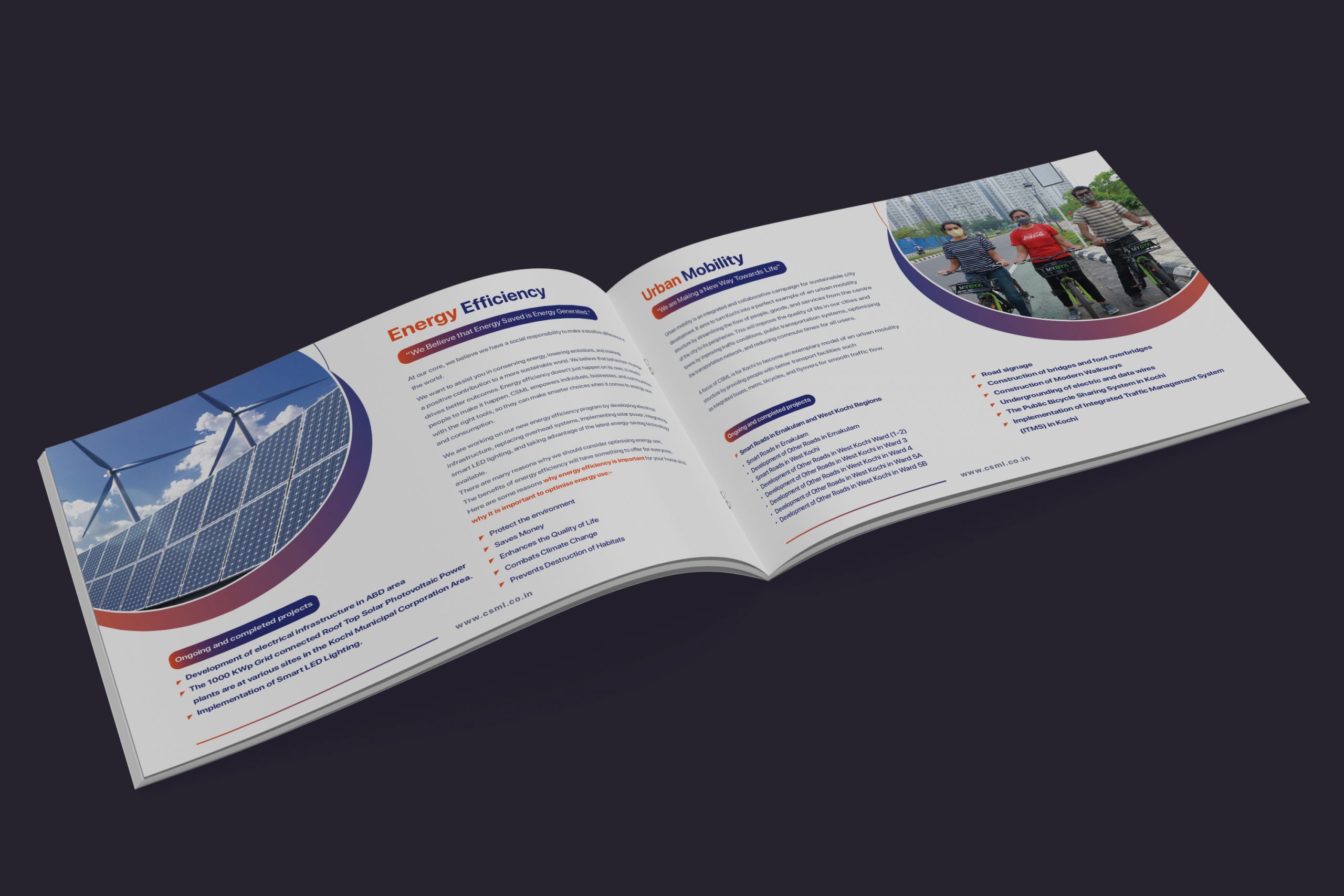 The client was looking for an identity that is relatable and easily remembered by the customers.
Tone of trust and reliable.
Must be relatable to target audience
Convenient adaptation of identity in outdoor signage and print as well
The style we followed brings an icon in the brand name itself which is a modern and simple.