Experience the seamless blend of design and functionality with the website UI created by 916 Minds for Naseem Hospital Group. This collaboration has resulted in an exceptional digital experience that showcases the hospital group's commitment to providing top-notch healthcare services.
From the moment you land on the website, you are greeted by an inviting and user-friendly interface that effortlessly guides you through the virtual corridors of Naseem Hospital Group. The intuitive layout and thoughtful design elements make it easy to navigate and find the information you need, whether it's about services, doctors, or patient resources.
916 Minds' creative prowess shines through in the website's visual aesthetics. The harmonious color palette and captivating imagery create a warm and welcoming ambiance, instilling confidence in visitors and establishing a sense of trust. Every element is meticulously crafted to reflect the hospital group's dedication to professionalism and patient care.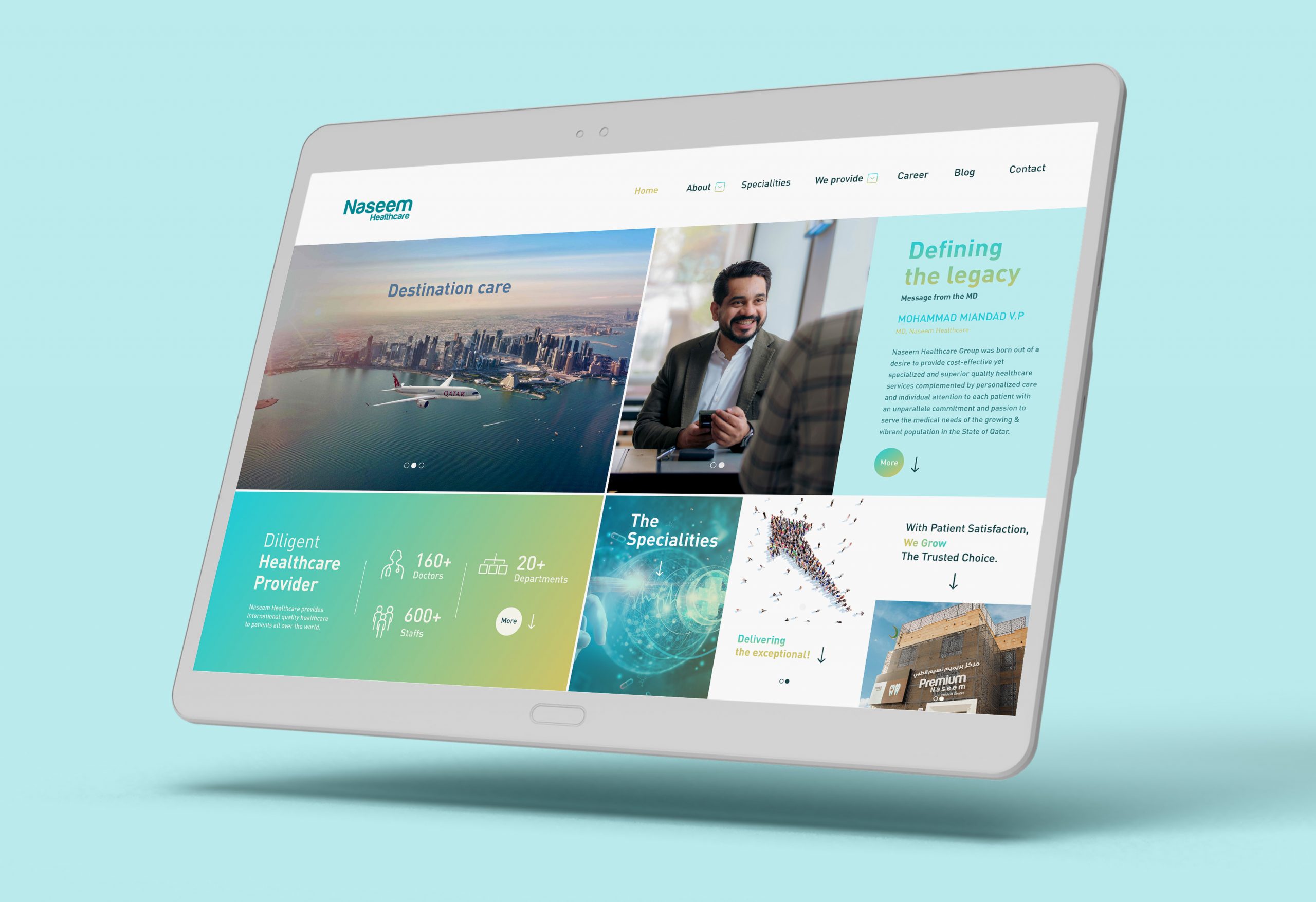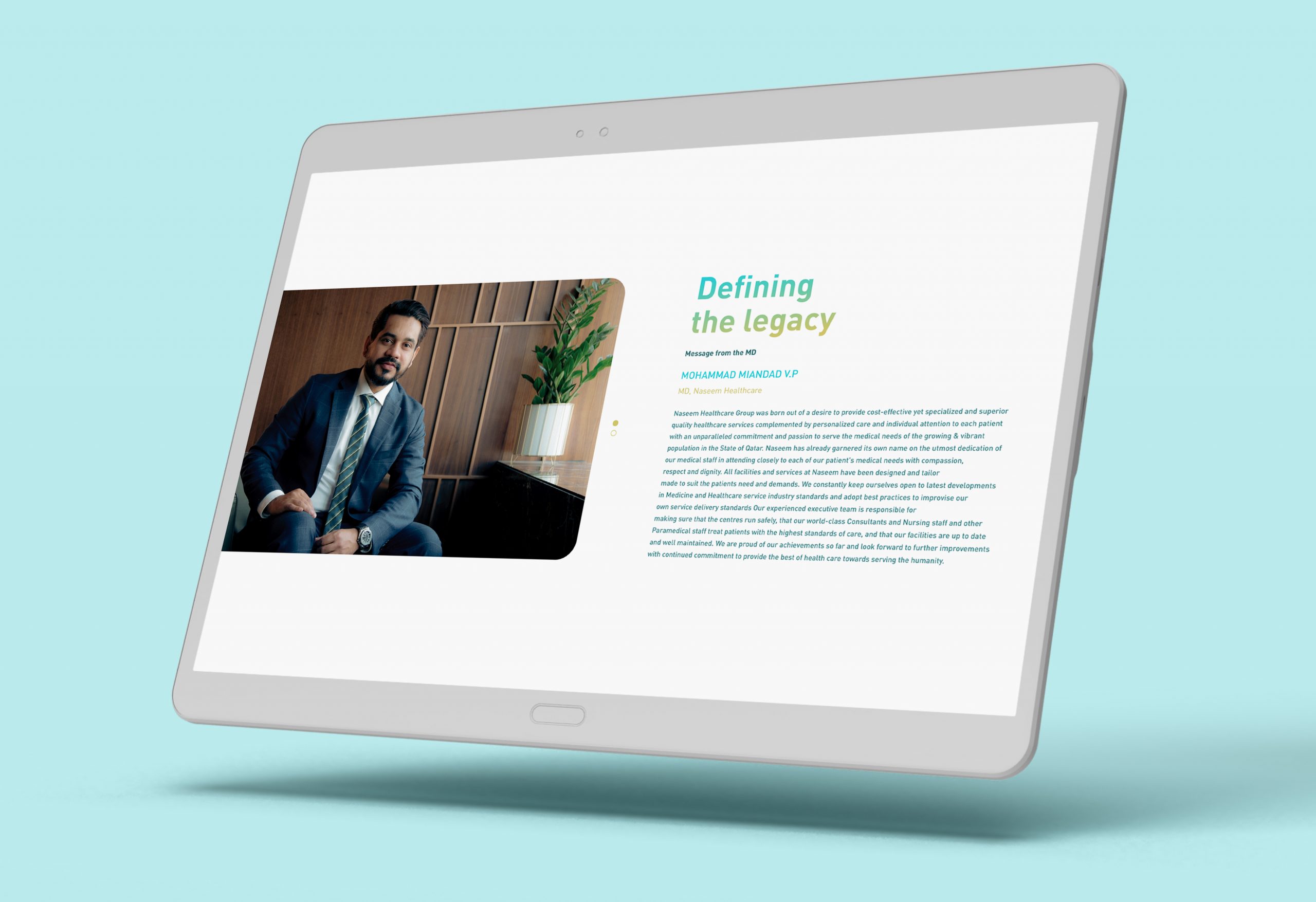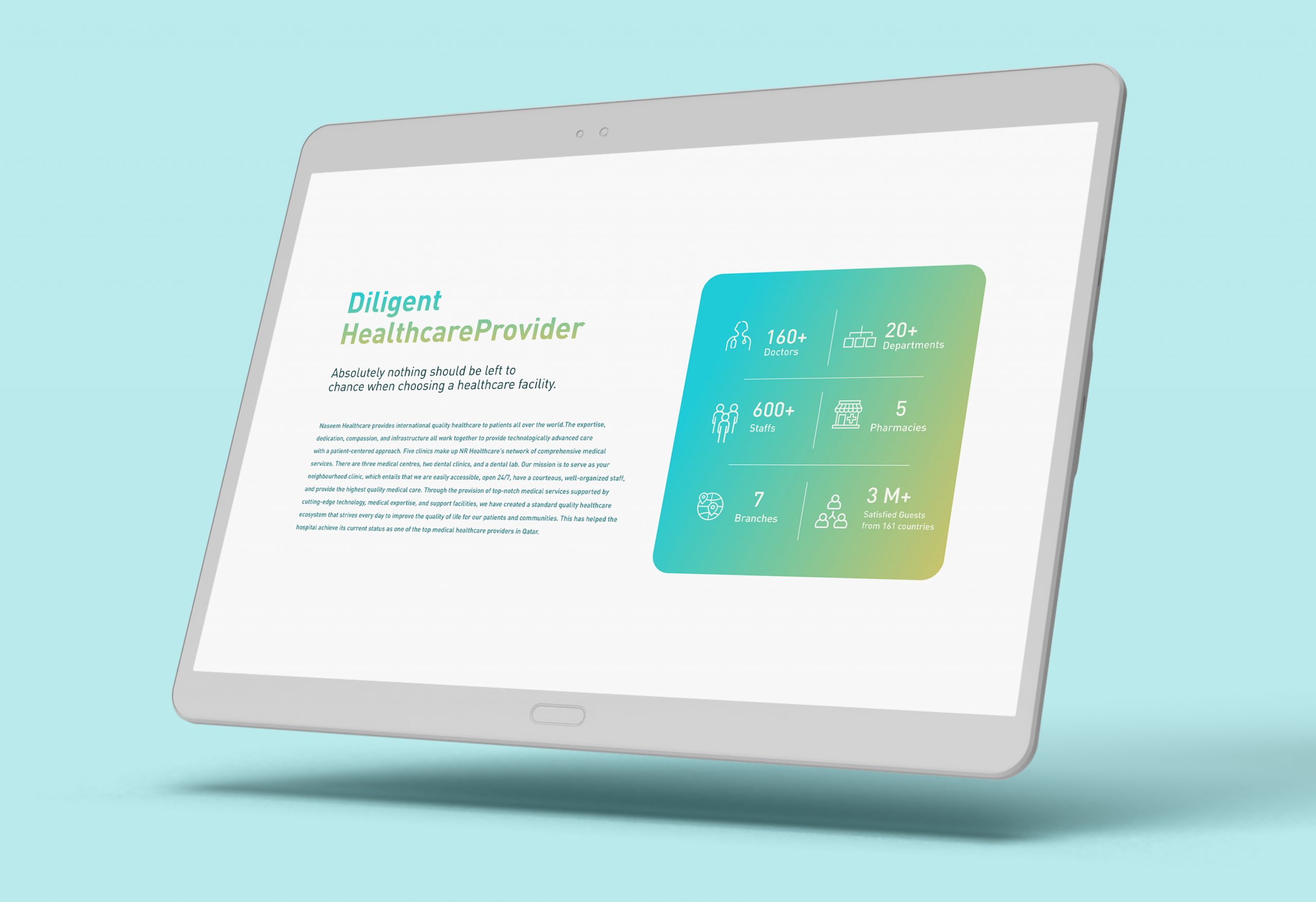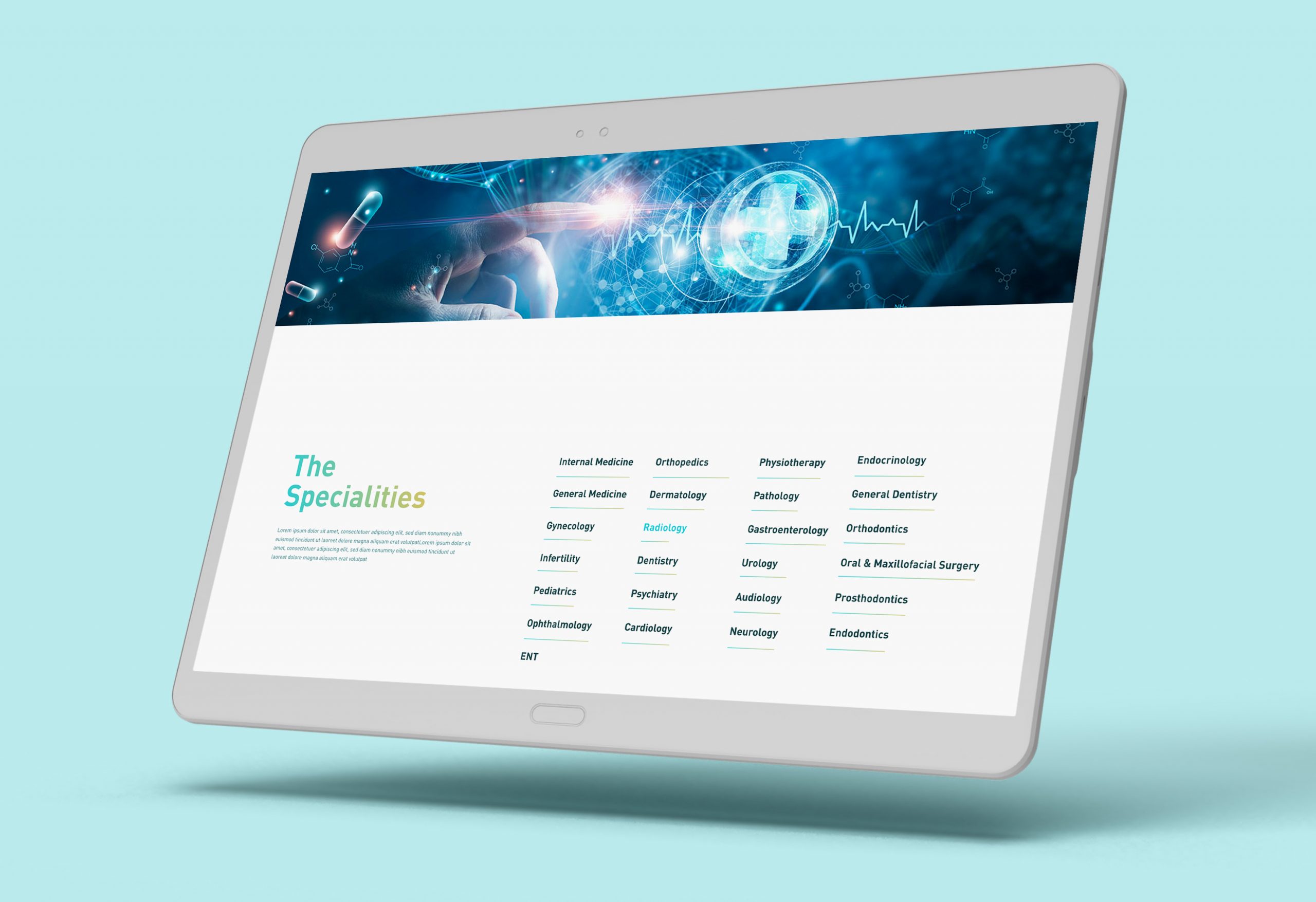 The client was looking for an identity that is relatable and easily remembered by the customers.
Tone of trust and reliable.
Must be relatable to target audienc
The style we followed brings an icon in the brand name itself which is a modern and simple.